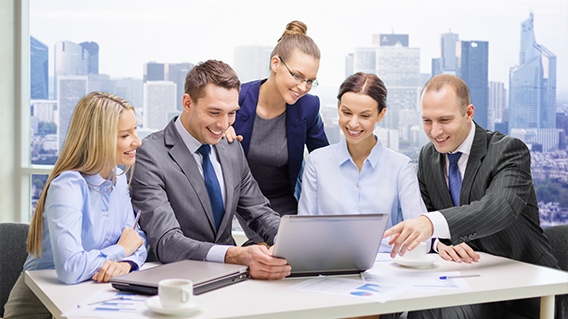 Intellioz LLC is a leading-edge, global IT Services organization with Sales and delivery offices in Asia. Intellioz LLC, is a Full-service IT provider, focused on delivering Innovative and value driven business analytical solutions leveraging data science, data engineering and decision science to provide winning actionable insights assisting our financial services clients banking, Insurance and credit union business in achieve their business goals.
Intellioz uses customer-centric, value-driven project management and solution-delivery methodologies to deliver Fixed-Price, Fixed-Time solutions to its customers in Banking/Financial Services domain.
As a TRUSTED PARTNER, we vouch for you throughout your journey in transforming into an intelligent enterprise.
Intellioz's performance management group help our customers to get ROI from their IT investment by providing actionable intelligence to improve their business operations.
We collaborate with our customer as an EXTENDED ARM to their IT division.

We are an employee first organization. With an average consulting and technical delivery experience of 10+ years. We hire data science professionals from the Top-notch universities and enroll them into them into Data and Decision Science Certification at Intellioz University. This course is specially designed to further enrich their skillsets in the Machine Learning, Artificial Intelligence, Statistics, and the domain expertise in Banking, Credit Unions and Insurance.
We are a vendor agnostics organization providing thought leadership and subject matter expertise in the areas of Business analytics, Data Science, Data Engineering/Big Data and Master Data Governance, based on open source platform. We also support SAP and IBM Platform to reuse clients existing investment in respective ecosystem.

Our values reflect our culture and aspects that is of foremost importance to us not only while interacting with our customers, partners but also in dealings with each other as employees internally.
Customer First

Openness

Respect